Services & Rates
Float Therapy
pkg of 3-60 minutes: $165
pkg of 3-90 minutes: $210
During a session of float therapy you first shower to remove all oils or perspiration from the body and then enter the Wave Room. The Wave Room is 5 foot wide, 7 foot long and 7 foot tall. The water is 10 inches deep with 1000 lbs of pharmaceutical grade Epsom salt. With this much Epsom salt you will effortlessly float on the surface of the water. You will be provided earplugs and a neck float devise, if you prefer you ears above the water. The temperature of the water is body temperature to allow you to lose the sensation of where your body ends and the water begins. You will have the option of having an ambient light on along with relaxing spa music, or you can float in complete darkness and silence. If you want to experience the benefits of floating with decreased sensory input, it is suggested to be in complete darkness and silence. The benefits of this would include stimulating creativity, mental clarity, enhance learning skills, relieve emotional pain, and overall well being. Decreased sensory sessions have also been shown to help with autism, insomnia and addiction. After floating for your timed session, you will exit the Wave Room and shower off the salts. Floatation therapy provides pain relief for various conditions such as back and neck pain, fibromyalgia, arthritis, injury, scoliosis, ms, sciatica , SI joint issues, or just over worked muscles. Float therapy provides deep relaxation that can help with sleep disorders, stress, anxiety, depression, decreasing cortisol levels, improving digestion, relieving migraines, lessening PMS, and increasing energy.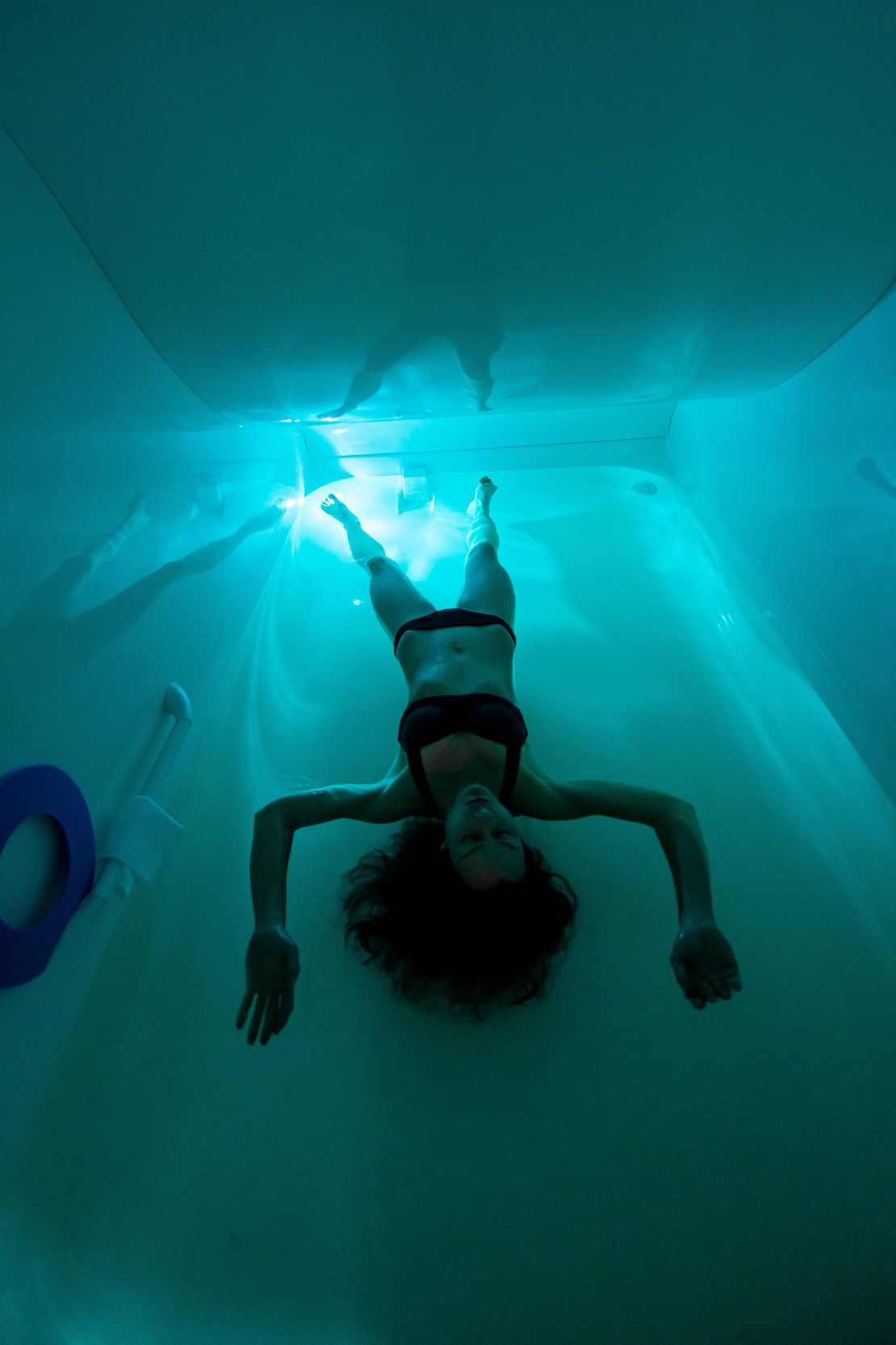 Infrared Sauna Session
20-45 Minutes minutes: $1/min + $5/2nd person
Our infrared sauna puts your health at your fingertips with 6 health programs. Simply choose which preset health program fits your needs: Detoxification, Weight Loss, Pain Relief, Cardio, Skin Health, or Relaxation. Choose the Detox and experience a sweat 7x more detoxifying than a traditional sauna. Choose Weight Loss and burn up to 600 calories in one session. When choosing Pain Relief researchers have found therapeutic benefits to back, neck and arthritis pain from continuous use of infrared heat therapy.
Our sauna uses infrared light, instead of steam, to gently heat your body from within instead of heating the air. Traditional saunas only heat the air, which can become extremely hot and uncomfortable in which to breathe. Our sauna surrounds you in soothing relaxing heat waves, while at the same time surrounding you with resonant harmonic energy from our Acoustic Resonance Therapy. It's like getting a sauna session and massage at the same time. In our sauna, you will experience the deepest, most detoxifying, relaxing sweat of your life.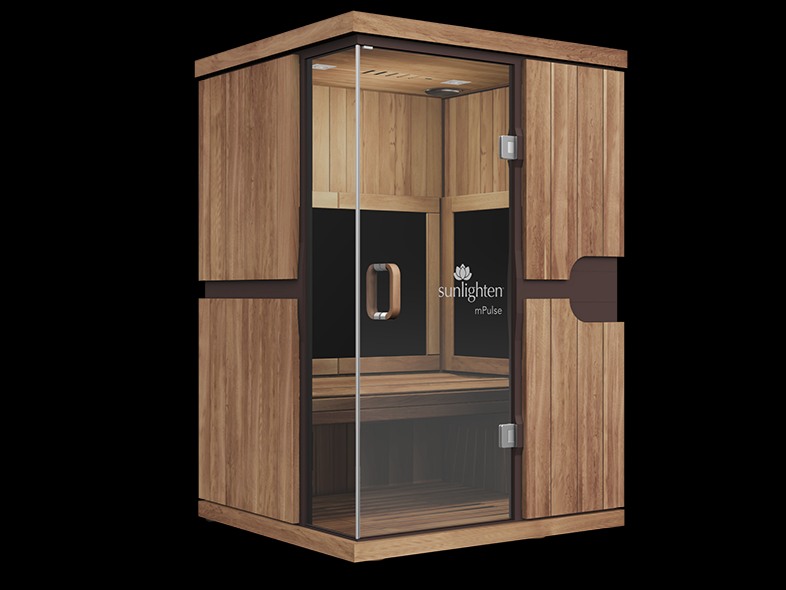 Relaxing Moment Mini Facial
Cleansing, steaming, exfoliation and massage of the face and neck is performed and then customized skin care products applied. Add microdermabrasion for an additional $65 (30 add'l mins.) or add any peel for an additional $50 (10-15 add'l mins.)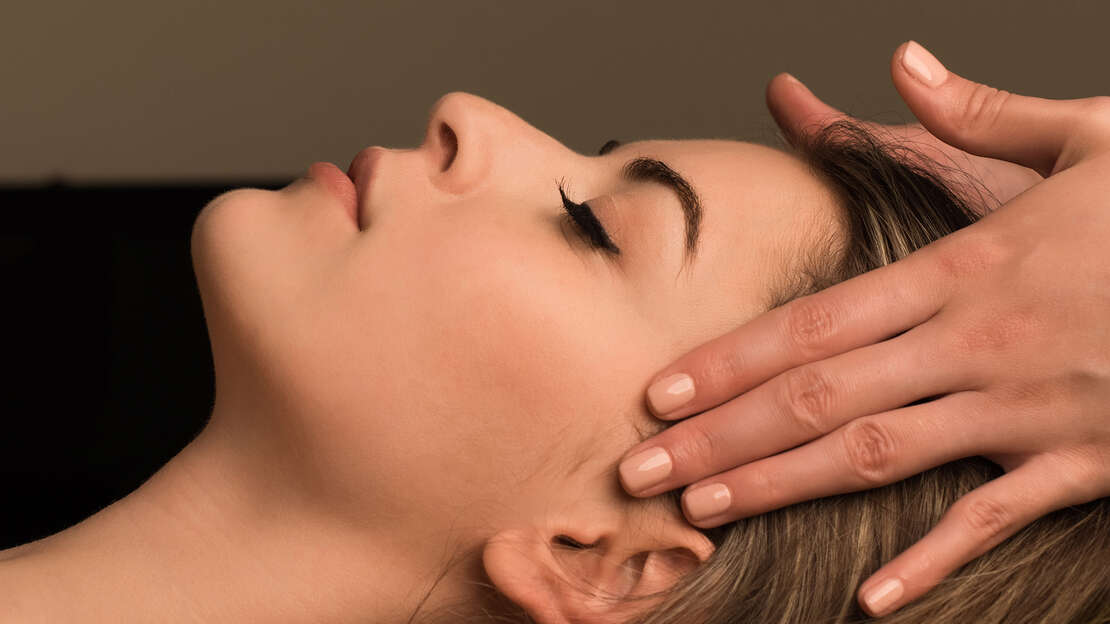 Complete Relaxation Facial
Cleansing, steaming, exfoliation and massage of the face and neck. Extractions are performed if needed and then a customized mask is applied. While the mask is on a hand and arm massage is performed. Mask is removed with a hot towel and customized skin care products are applied. Add microdermabrasion before facial for additional $65 (30 add'l mins.) or add any peel for additional $50 (10-15 add'l mins.).
Relax and Escape Facial
Cleansing, steaming, exfoliation and massage of the face, neck, upper chest, and shoulders. Extractions are performed if needed followed by a customized mask. While the mask is on, a hand & arm, and upper chest & shoulder massage is performed. Mask is taken off with hot towels and customized skin care products are applied. Add micro dermabrasion before facial for an additional $65 (30 add'l mins.), or a peel of choice for an additional $50 (10-15 add'l mins).
Artic Berry Peel & Peptide Illuminating Facial
This luxurious facial starts off with our Artic Berry Enzyme Exfoliant Peel which breaks down and removes dead skin to leave your skin feeling refreshed and renewed. A blend of 4 antioxidant rich plants help prevent the visible signs of aging, while essential vitamins, minerals, and Omega 3 fatty acids replenish the skin's moisture and restore the appearance of elasticity. A deep cleansing facial follows to detox and clarify the pores while escape into a relaxing massage of the face, neck, decollete' and shoulders. Your skin will then be nourished with a custom designed mask to suit your skin type and needs. You will then experience a lifting treatment to the neck and face. This facial will leave you with a smooter, firmer, more hydrated complexion sure to please.
Also available is our at home complete Artic Berry Peel and Peptide Illuminating System for in between spa services to help maintain your skin's natural beauty.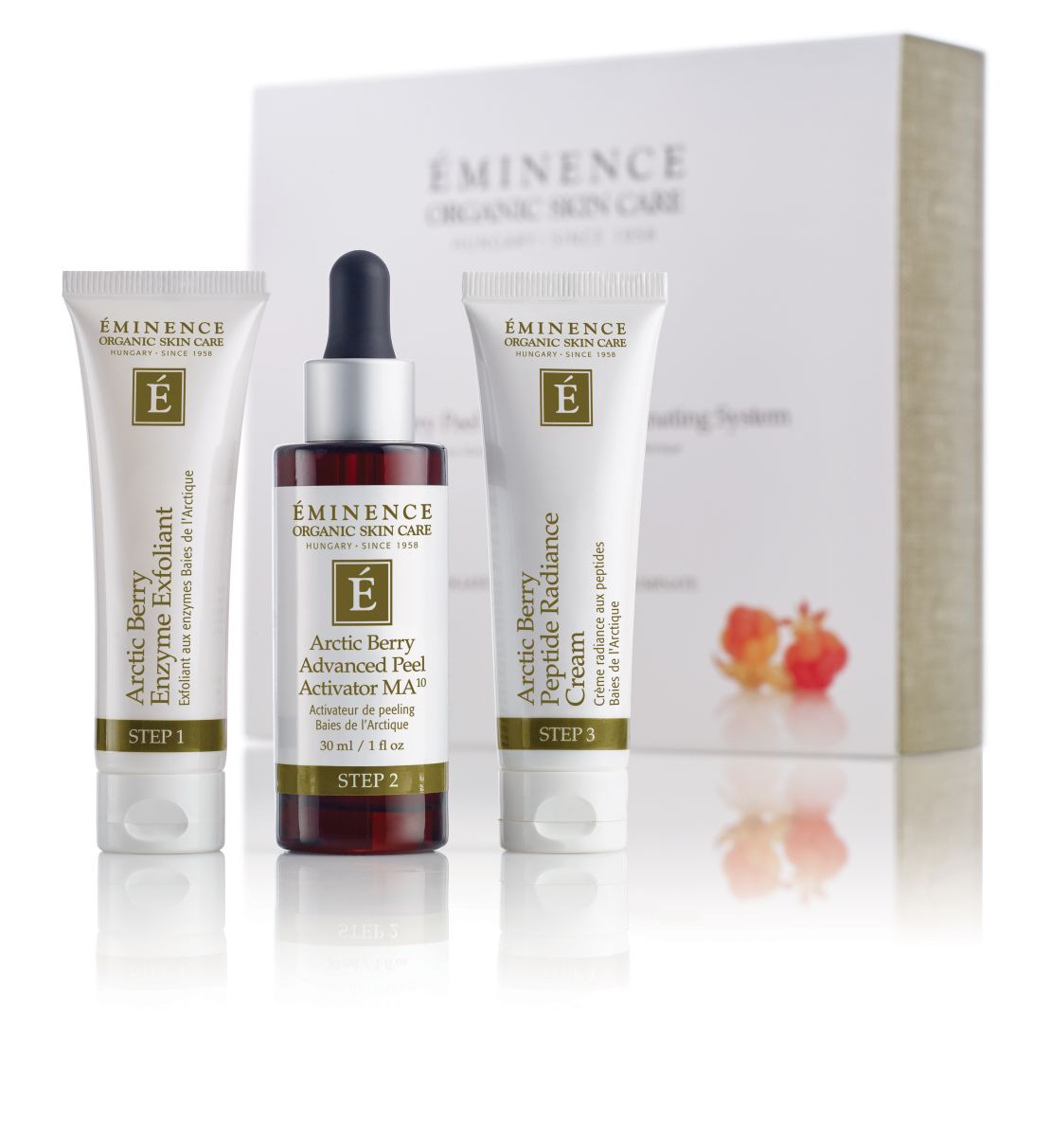 Acne Facial
Cleansing, steaming, & exfoliation of the face and neck is performed followed by extractions. A customized mask is applied, and high frequency treatment performed. Hot towels are used to remove the mask and customized skin care products are applied. Add microdermabrasion for facial area before facial for an additional $60 or face and neck for $65. Extensive Extractions will will be an additional $20 for 15 mins.
Our Vita-Skin Clear Skin Collection of at home products is an excellent compliment to this facial to keep your skin looking great all month long.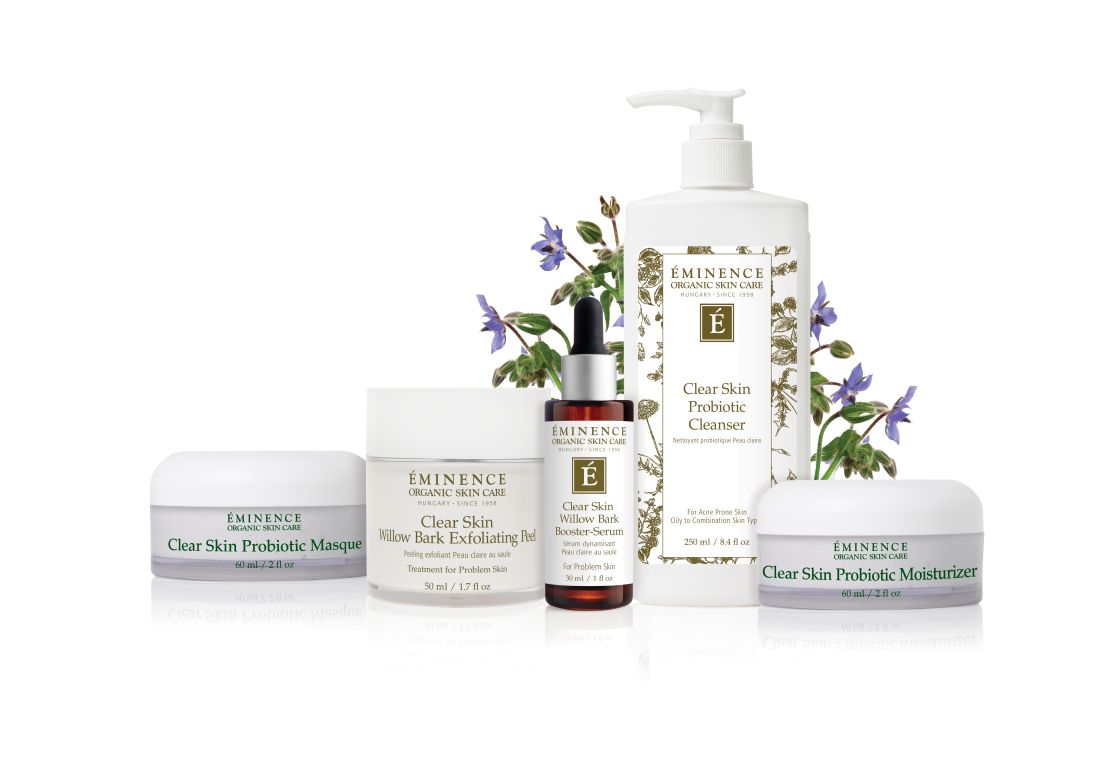 Dry Microdermabrasion
30 minutes minutes: $65-$95
This is a skin resurfacing treatment which utilizes a stream of micro-crystals projected onto the skin and then vacuumed away. Ideal for minimizing fine lines, wrinkles, hyper-pigmentation and acne while leaving the skin feeling smooth and renewed. This service if great for all skin types but especially thicker oily skin types along with acneic skin. Can be done as a stand alone service or prior to a facial for added results.
Face $65 - pkg of 6 $360
Face & Neck $75 - pkg of 6 $420
Face, Neck & Decollete' $95 - pkg of 6 $540
Wet microdermabrasion
This service utilizes a diamond tip for the exfoliation process along with a foam peel application. A second pass of exfoliation is preceded with a brightening solution to help even skin tone, or acne solution to help control breakouts. The final pass of exfoliation is done with a hydrating solution. The clients skin is left smooth, brightened and hydrated. This is an excellent choice for normal to dry skin types. Can be done as a stand alone service or prior to a facial.
50% Glycolic Peel
15 minutes minutes: $45-$110
A 50% glycolic acid is a chemical exfoliation that promotes repair and regeneration of the skin, improving tone & texture. Glycolic peels also help to control acne, refine the pores, and reduce the appearance of scarring and pigment irregularities. If extractions are needed, you can add to the service $20 for every 15 mins. of extractions.
Face only peel $45
Face and neck peel $60
Face, neck and decollete peel $75
Face, neck, decollete and hands $110
Hands $45
Pumpkin Enzyme Peel 20%
20 minutes minutes: $45-$110
Accelerate the exfoliation process with this enzyme peel that removes dead skin cells, reduces the appearance of pigmentation, fine lines and sun damage. The natural enzyme content of yam and pumpkin leave skin appearing firm and radiant. This peel is perfect for clients looking for a less invasive peel than the 50% Glycolic Peel or new to peels.
Key Ingredients:
Yam Pulp Purée: high in beta-carotene and vitamins to fight the signs of aging
Pumpkin Pulp Purée: rich in enzymes, beta-carotene, amino acids, and antioxidants to fight the signs of aging
Pineapple: Purifies skin by removing dirt and proteins
Papaya: contains vitamins and fruit enzymes to improve the appearance of skin
Glycolic Acid: soothing and smoothing agent
Lactic Acid: sloughs off dead skin cells to improve texture of skin
Willow bark Extract: natural beta-hydroxy to minimize the appearance of pores
Botanical Hyaluronic Acid: deeply hydrating; natural substance that smoothes and plumps skin to minimize the appearance of fine lines and wrinkles
Green Tea Extract: high in antioxidants, polyphenols, flavonoids, and vitamins for youthful looking skin
FACE $45
FACE AND NECK $60
FACE, NECK, & DECOLLETE' $95
FACE, NECK, DECOLLETE' AND HANDS $110
HANDS $45
Pro Salicylic Acid Peel 15%
This concentrated peel delivers active salicylic acid for maximum results without irritation. This treatment targets pore congestion, rapidly removing blockages to help minimize the look of breakouts. Suitable for all skin types, this peel exfoliates and refines skin for a visibly rejuvenated appearance.
Key Ingredients
Encapsulated Salicylic Acid: beta-hydroxy-acid; delivers time-release action to exfoliate and unclog pores
Papaya Fruit Extract: exfoliates to reduce surface imperfections without irritation; softens skin and evens skin tone; refines complexion and brightens skin
Grape Seed Extract: emollient and rejuvenating agent
Chamomile Extract: balances for calmer looking skin
Results
Improves the appearance of acne breakouts
Impurities and blockages are removed
Results without the look of irritation
The complexion immediately appears clearer and smoother, and pores are visibly minimized
Face $45
Face and neck $60
The perfect at home system to compliment this peel would be the Acne Advanced 3-Step treatment system.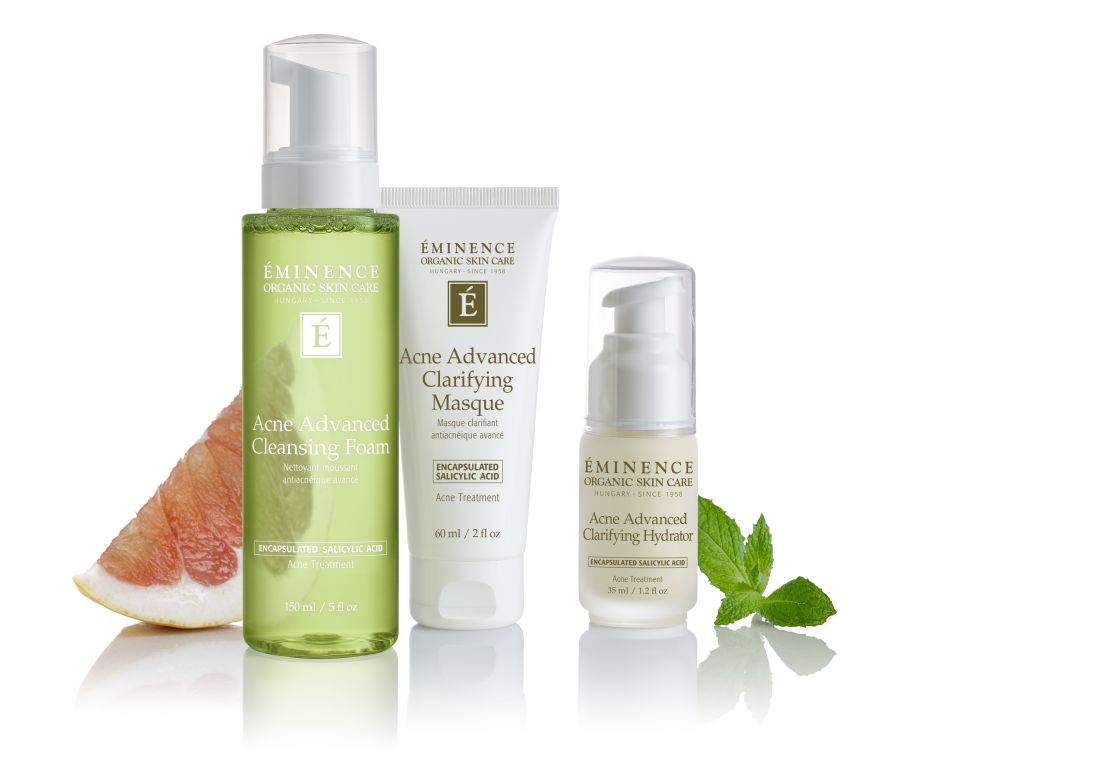 Brow and Lash Tint
15 minutes minutes: $20 each
Temporary hair color of your choice is applied to the eyebrow or eyelashes. The color will gradually fade over 4 to 6 weeks.
Waxing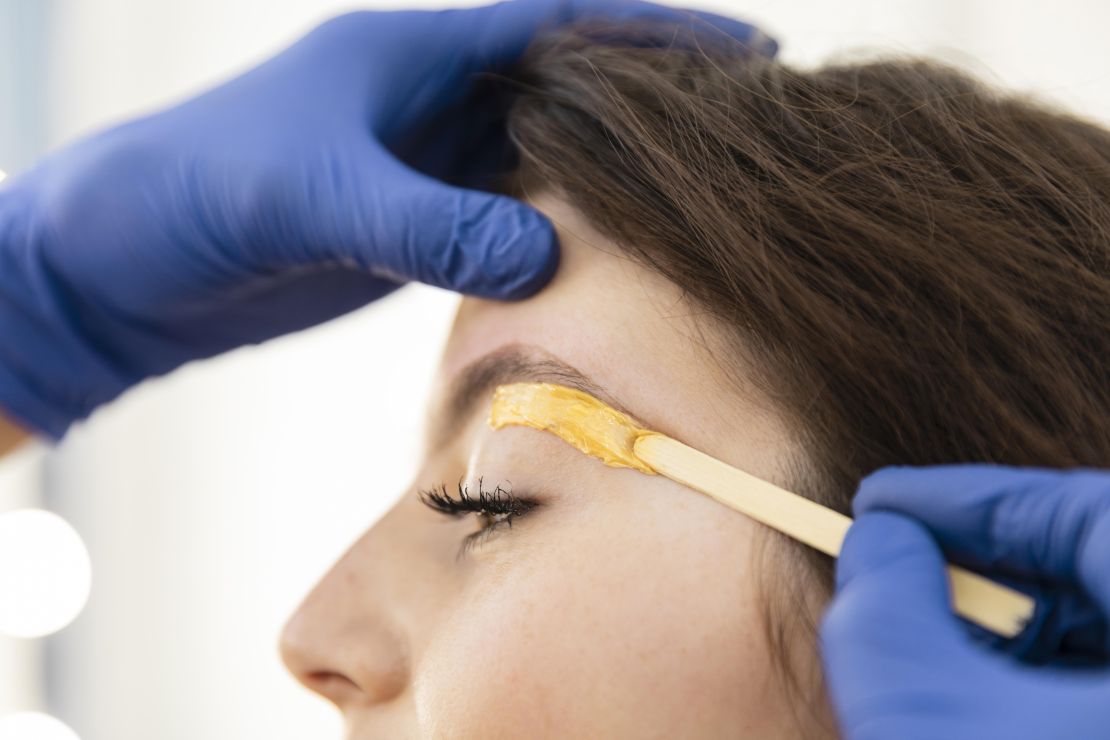 Brows $15 Lip $8 Chin $10-15 Brows, Lip and Chin $25
Brows, Lip, Chin and centerline neck $30
Brows, Lip, Chin and Cheeks $35 Brows, Lip, Chin, Cheeks and Neck $45
Bikini $45 Brazilian $60-$75
Under Arms $25
Gift Cards
Gift cards are available for all services and all occasions!
Sinus Pressure Relief
Pressure point massage of the face and scalp are preformed with steam inhalation targeted to relieve sinus pressure.
Pregnancy Massage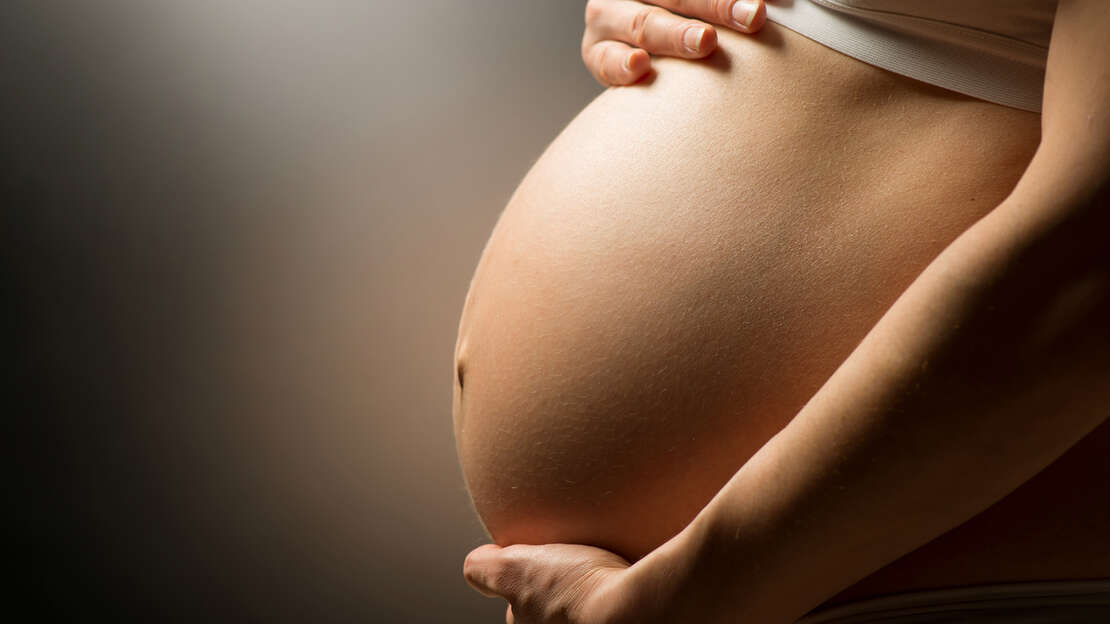 Pregnancy Massage is a style of bodywork designed specifically for pregnant women. Pregnancy is a time when a woman's body endures tremendous stress due to dramatic physical and emotional changes. Using various techniques specially developed for the expecting mother, Pregnancy Massage helps release the pain and discomfort experienced throughout pregnancy. The benefits are profound, including emotional support, the relief of joint pain due to extra weight and postural imbalance, and improved breathing and relaxation.
Swedish Massage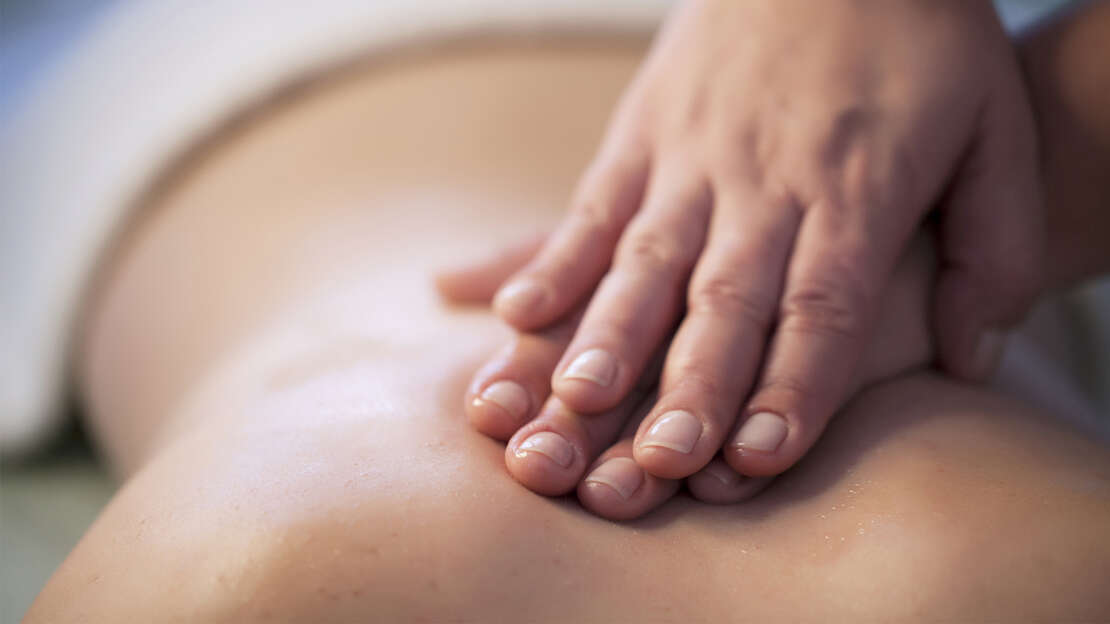 Swedish Massage is a very relaxing and therapeutic style of bodywork. It combines oils with an array of strokes such as rolling, kneading, and percussion to help the body improve its circulation. The benefits of this type of bodywork are wide-ranging and include relief from aches and pains, decreased stress levels in the body, enhanced mental clarity, improved appearance, and greater flexibility. Pressure used can be light to firm. Pressure point therapy can be added if needed.
Chair Massage
Chair massage is a popular way of relieving stress when you are short on time. You receive your massage in a specialized ergonomic chair. In addition to the usual health benefits of massage, another benefit of chair massage is that it is done over the clothing. With seated massage, you can avoid the discomfort and awkwardness that you may feel in disrobing for a traditional massage.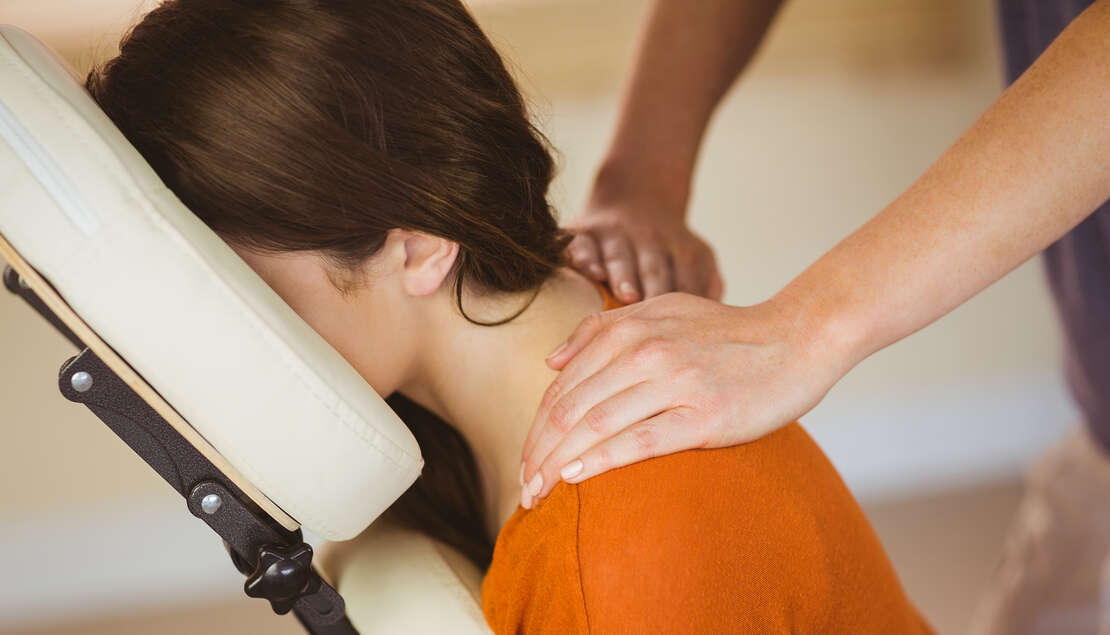 Relaxing Foot Massage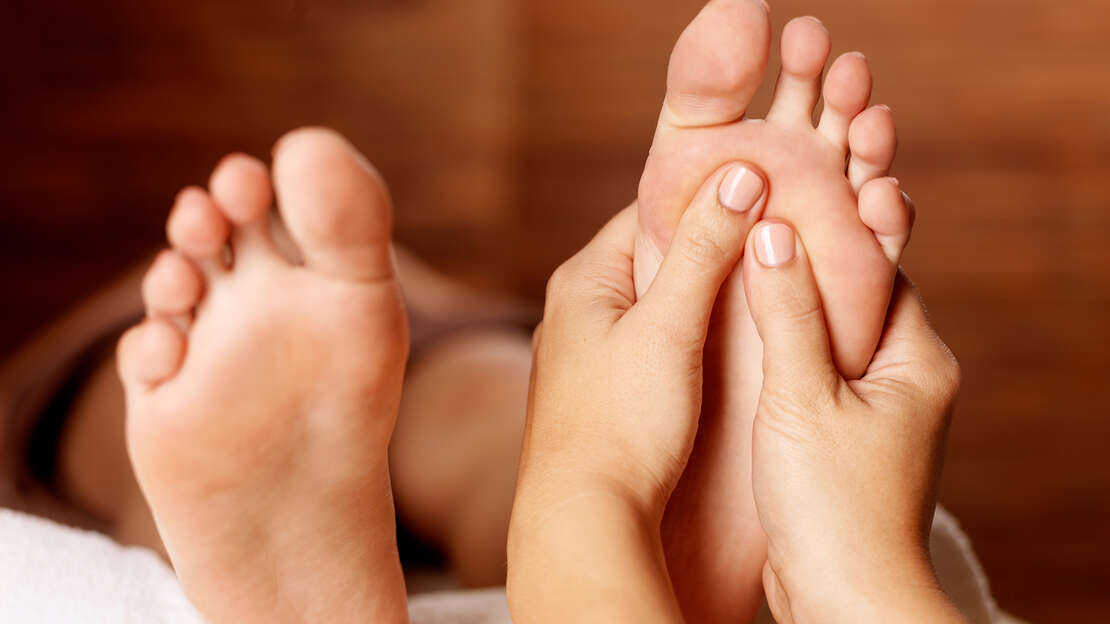 30 minutes of relaxing massage to the feet and, if desired, lowered legs as well.